Taking Over the Coast, RE/MAX Executive acquires RE/MAX Ocean Forest in the heart of Myrtle Beach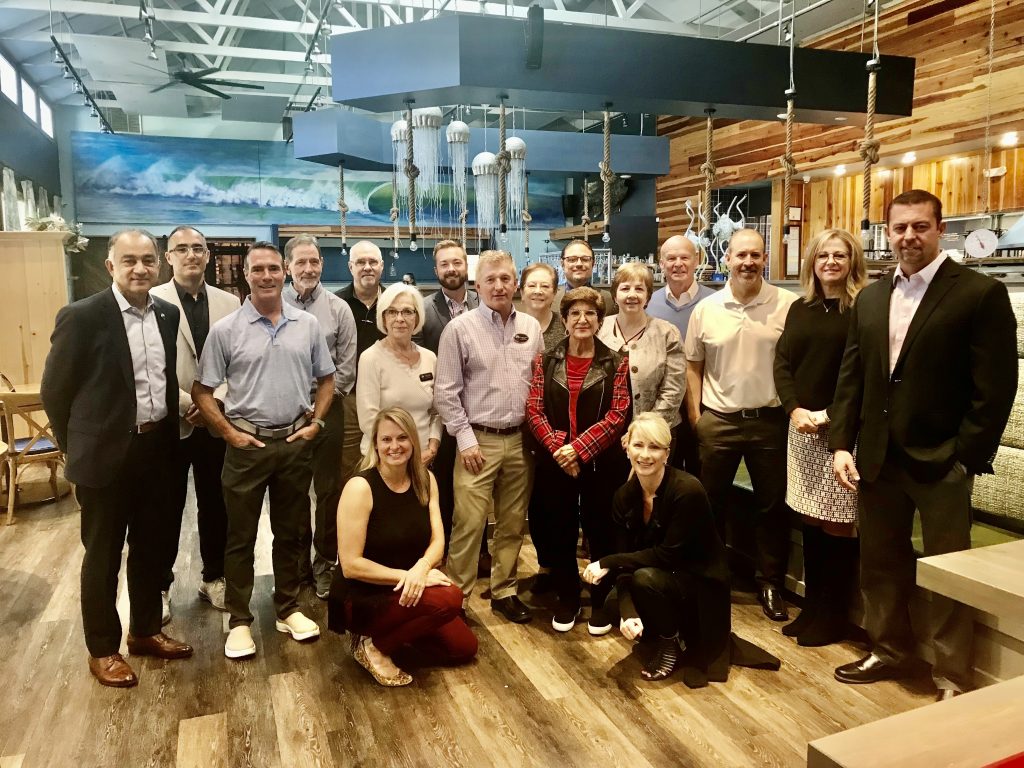 Myrtle Beach, South Carolina– RE/MAX Executive is excited to announce on Wednesday, November 17th, its new partnership with RE/MAX Ocean Forest, one of Myrtle Beach's most respected and longest established real estate companies. Hadi Atri, President, and owner of RE/MAX Executive with over 30 years of experience in the real estate industry says: "We are thrilled to have our newest office here in the beautiful Grand Strand. Myrtle Beach was always one of my favorite places going way back when I was in college. This will be our second office in the area after our merger with RE/MAX Golf and Beach in Pawleys Island."
RE/MAX Ocean Forest of Myrtle Beach was established nearly 27 years ago in January of 1995. RE/MAX Ocean Forest gets its name from the historic Ocean Forest Hotel which entertained beachgoers for over 50 years. Throughout its tenure, RE/MAX Ocean Forest has boasted many of the top real estate agents on the Grand Strand and won numerous prestigious awards.
Barry Thigpen is the Broker In Charge/Owner and Founder for the past 25 years of former RE/MAX Ocean Forest. Barry states, "Aside from the individual RE/MAX awards, the company has earned several awards, including two Myrtle Beach Area Chamber of Commerce coveted "ICE" Awards (Incredible Customer Service), plus numerous "Best of the Year" newspaper poll awards." Thigpen is "excited to be a part of RE/MAX Executive" because of the Firm's "endless technology, staff, and the upgrades it will bring by fusing with our established, talented and experienced agents here in Myrtle Beach. They are a streamlined company that will assist our agents in finding even more ways to care for their buyers and sellers."
"It was with a great deal of due diligence before the decision to go with RE/MAX Executive occurred. They merged another office in Pawleys Island to their company and we liked all that we heard," says Thigpen.
The real estate market in Myrtle Beach is quite simply booming. So what makes this beach city so attractive? The inexpensive cost of living and low tax rates combined with fun-filled summers and temperate winters allow for the perfect, affordable place to enjoy the South Carolina coast. Additionally, there is a high Return on Investment for homeowners and high rent for those looking to lease their property, rendering it attractive for property management investments.
RE/MAX Executive with 16 offices across the Carolinas is the largest RE/MAX office in sales and number of homes sold in the SE United States.
Simply put, RE/MAX Executive is beyond excited to acquire RE/MAX Ocean Forest and we simply cannot wait to see all of the great things we will accomplish together.
Come check out our new Myrtle Beach office at 5111 North Kings Highway in Myrtle Beach.
For more information about RE/MAX Executive, please visit, rmxexecutive.com